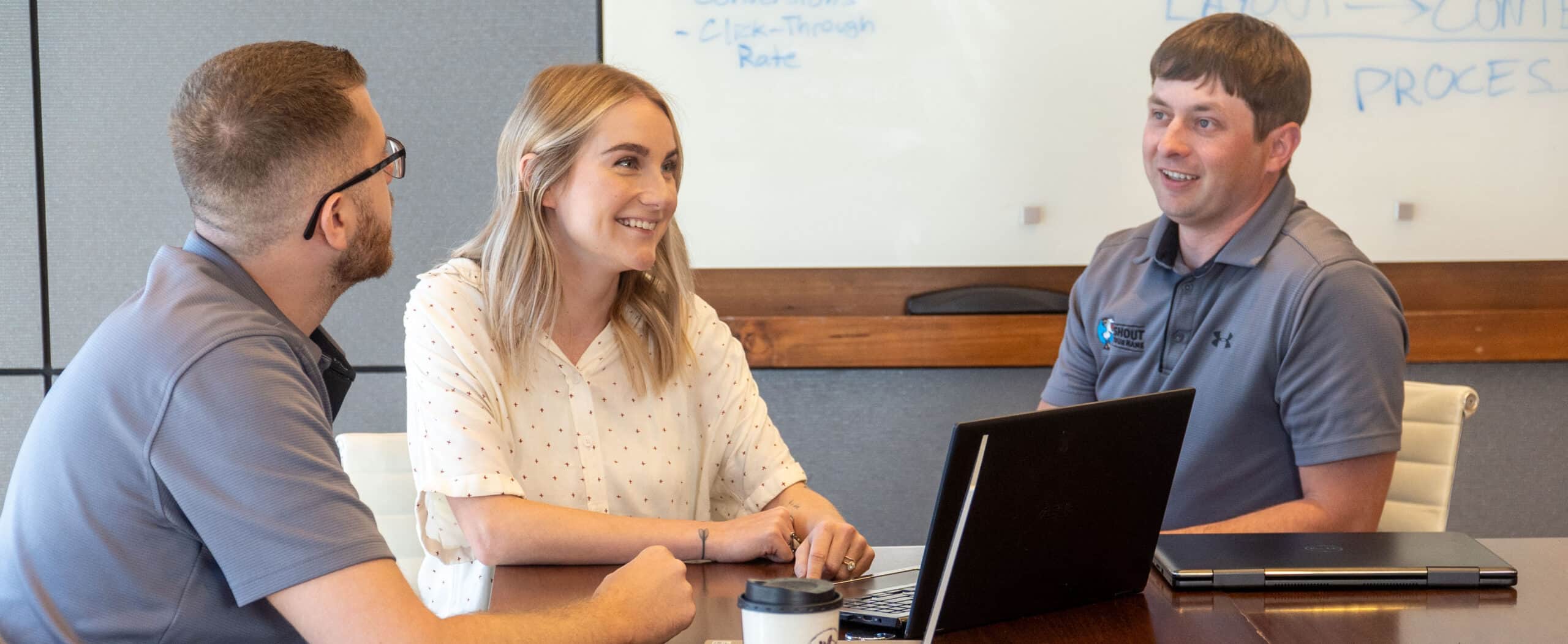 Our tight-knit team is ready
to be all hands on deck for your next project!
Tyler
Owner
Eats chips for breakfast
Tyler has been a professional computer nerd for over 15 years. He graduated from MSUM for Computer Science. He is happily married with three children and spends his spare time with his family or hunting.
Callie
Web Designer
Keeps her office at a comfortable 102 degrees
Callie has degrees from BSC and MSUM in Web Design/ Development and Economics. She's the creative, right-brain of ShoutYourName. She is a proud dog mom and newly married to her left-brained husband.
Andre
Business Development Manager
Wears distractingly bright shirts to work
Andre graduated from UND in 2017 with a degree in Strategic Communication and has been strategically communicating for ShoutYourName since 2019. When not in the office he's getting overly competitive in yard games or board games.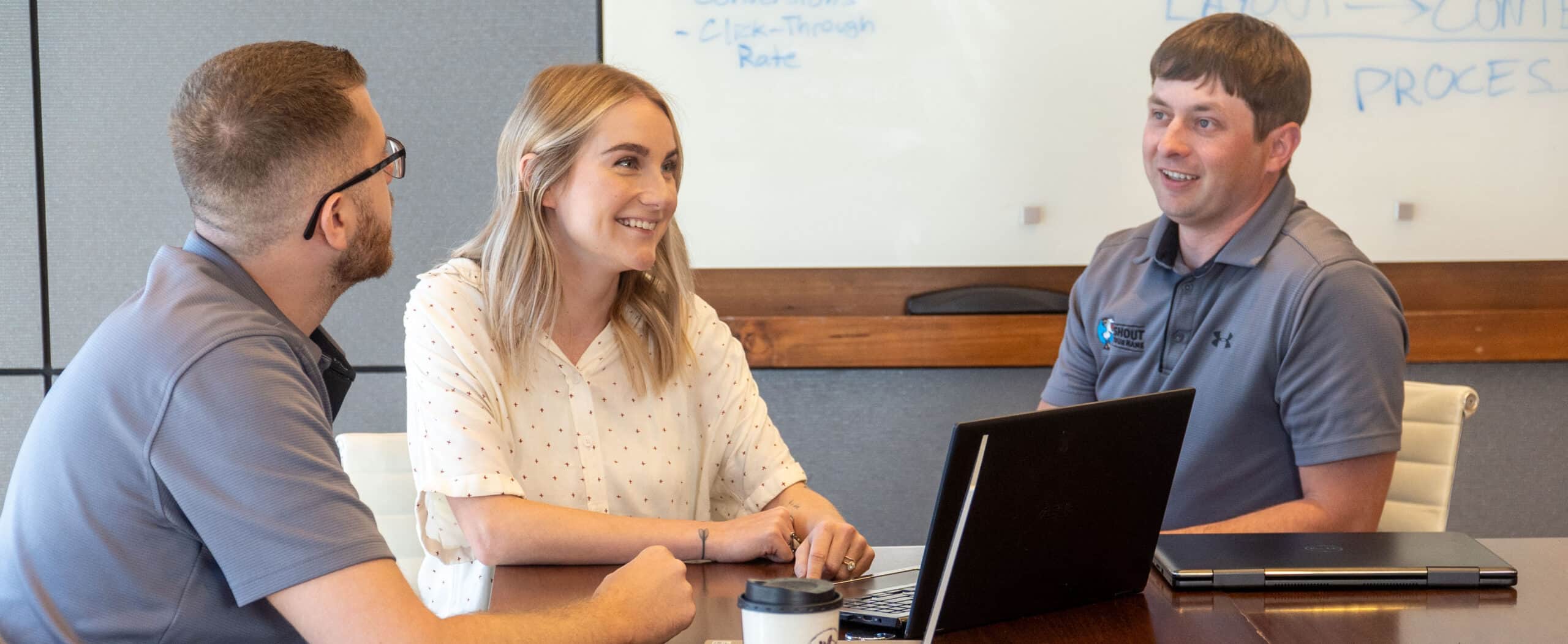 Who We Are
Web Design Specialists
ShoutYourName is a web design agency located in Fargo, North Dakota. Our team is determined to create the perfect website, brand and online sales technology to help your company grow. Our emphasis is not only on growing your web traffic but also on increasing your sales efficiency. We truly value every one of our partners and make it our goal to help reach their company sales goals. Join the G.O.A.T and let our team Shout Your Name to the world!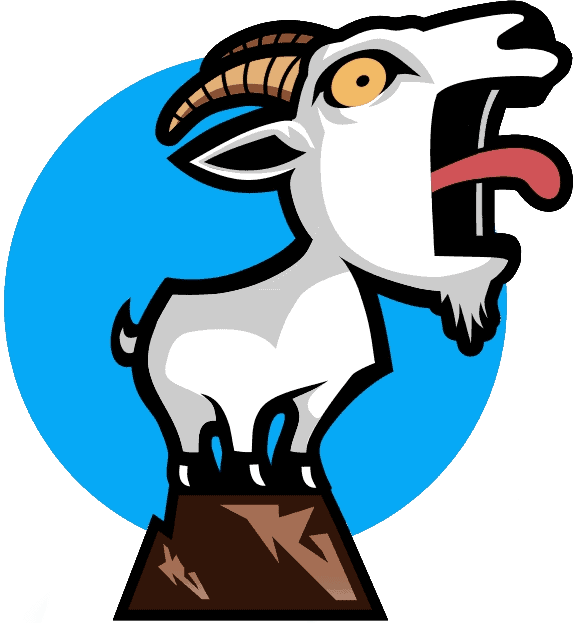 Let's Work Together
Contact us now to hear how we'll help you increase your sales!